Bij ons concept staan de volgende punten centraal:
Begeleiding
Flexibiliteit
Innovatief
Just-in-time
Bite-sized learning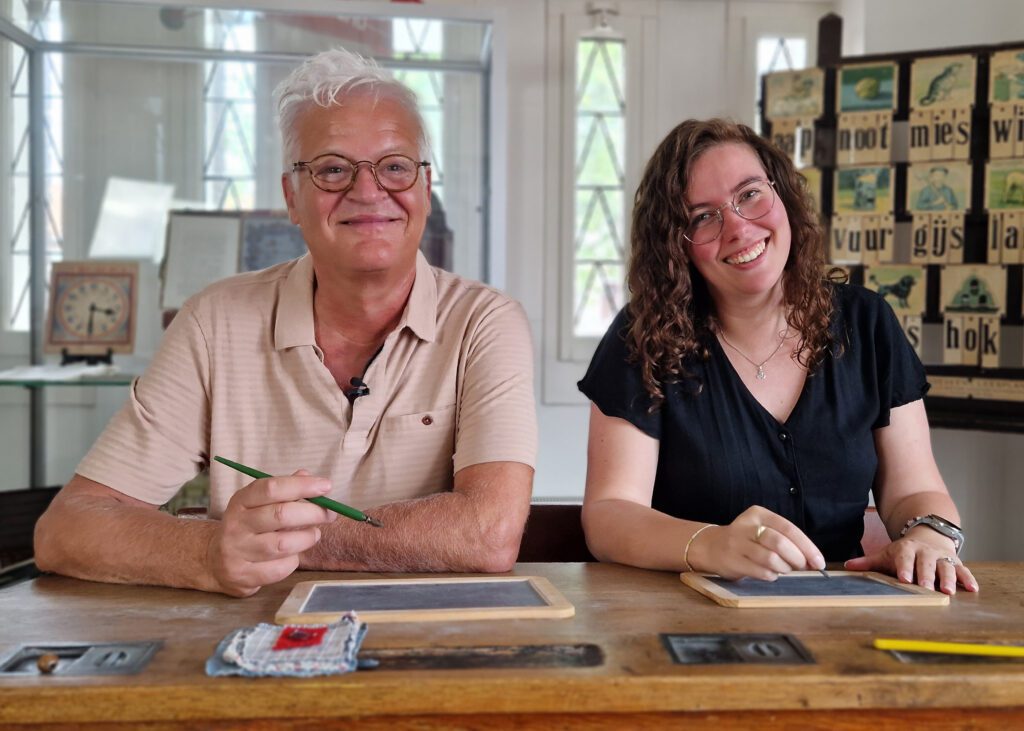 De studenten worden allemaal begeleid door een studiecoach. Dit kan een vakinhoudelijke docent zijn, een docent van een ander vak of bijvoorbeeld een docent die ook SLB-taken uitvoert. De begeleiding voor de student is in de meeste gevallen op initiatief van de student, ter bevordering van eigenaarschap over het eigen leerproces en de zelfredzaamheid. Hiermee zorgen we ervoor dat de begeleiding voor de student precies komt op het moment dat de student het nodig heeft.
Flexibiliteit
Binnen ons concept staat centraal dat we uitgaan van wat de student al aan kennis of vaardigheden bezit. Zo ligt de focus op het aanleren van de kennis of vaardigheden die de student nog niet bezit. Zeker in de derde leerweg is dit goed toe te passen, omdat er dan geen urennorm geldt.
Daarnaast vinden wij het belangrijk dat de student aan de slag kan gaan waar en wanneer hij/zij dat wil. Doordat onze leeromgeving digitaal is, kan de student hier op een gewenste tijd en locatie mee aan de slag gaan. Daarnaast bouwen wij opleidingen modulair op, wat betekent dat de student ervoor kan kiezen om één of een aantal modules te volgen. Op deze manier heeft de student de mogelijkheid om zijn/haar eigen leerpad uit te stippelen en kan de student leren wat voor hem/haar relevant is.
Innovatief
Spring Instituut staat bekend om haar innovatieve onderwijs. De afgelopen 15 jaar hebben wij geïnvesteerd in het opzetten van een goed werkbare online leeromgeving. Ons concept heeft steeds meer vorm gekregen. Wij blijven in ontwikkeling en zijn continu bezig met het onderzoeken van nieuwe werkvormen en andere innovatieve onderwijstoepassingen. Denk aan afwisselende werkvormen en digitale tools die we inzetten. Op deze manier bieden we ons onderwijs op vernieuwende manieren aan en blijven we studenten prikkelen.
Just-in-time
Just-in-time komt op verschillende manieren terug in ons concept. Allereerst doordat de student zelf de contactmomenten met de studiecoach en/of praktijkopleider inplant. Hierdoor vindt de begeleiding van de student plaats op het moment waarop dat voor hem/haar nodig is. Daarnaast is de student zelf verantwoordelijk voor het inplannen van de praktijkexamens en de bijbehorende CGI's in. Bovendien kan de student in ons concept aan de slag gaan met de lesstof waar en wanneer hij/zij dat wil. Doordat de modules ook modulair te volgen zijn, mag de student veelal zelf kiezen waarmee hij/zij het best aan de slag kan gaan. Op deze manier krijgt de student alles aangeboden op het moment dat het voor hem/haar het beste past.
Bite-sized learning
De lesstof wordt in kleine behapbare stukken aan de student aangeboden. Per theoriebron staat namelijk één thema of onderwerp centraal. Op deze manier wordt de student geholpen om verschillende teksten gemakkelijk te verwerken. Verder worden deze teksten via verschillende werkvormen aangeboden zodat de lesstof voor de student interessant en afwisselend blijft..